Click Here
Click Here


Boy Scout Radio

F1 Computer
Services


On-Site
Computer Repair



Community Radio KEDU
Big Oldies 102.3 FM
Ruidoso, New Mexico...and Beyond


Voted #1 in "Best of Lincoln County 2013!"
"Thank You Lincoln County!"
Welcome to our website. For info, requests, comments or to contact us,
you can email us: Click Here. We are glad you are here!



Hear KEDU Radio "Live" on our Internet Broadcast
at the "Radio Ruidoso" Network. Hear It Now
(Just click on the microphone)

KEDU's future depends on your support.
2015 Donations Listening is free...but our service is not costless.
Breaking News: Click Here

Ruidoso At A Glance...: Click Here

Ruidoso Village Emergency Message Alerts: Register Here

CODE RED - County Emergency Messages: Click Here


"The Morning Show" with "Harvey T." 7:00am - 9:00am, M-F

"The Live Morning Show" on KEDU Radio!
For the "Morning Show" homepage: Click Here

Books I am reading: Click Here

Archives


Click Here and hear today's show!

To email "Harvey T.": Click Here




060915 Guests: Marilyn Ward and Kent McInnes - Last Escape of Billy The Kid Hear It

The Last Escape Of Billy The Kid, Lincoln New Mexico
Tickets for the Aug 7,8 & 9 are available online: Click Here
"The Last Escape of Billy The Kid" is a Folk Pageant centering around the life of the legendary outlaw, Billy the Kid. This Pageant was first presented in the year 1940.

The episodes of the pageant are based on historical facts of the notorious Lincoln County War, and in particular its focus is centered upon the best remembered of its fighters, Billy the Kid. The Pageant portrays many scenes to include the killing of John Tunstall which precipitated Billy's wrathful vengeance, the Battle of Blazer's Mill in which the courageous "Buckshot Roberts" stood off Billy and his twelve cohorts, the siege of the McSween House, up to Billy's incarceration in the Lincoln County Courthouse and his remarkable escape. More

Tickets for the Aug 7,8 & 9 are available online: Click Here
Past members are urged to come out Friday night and be recognized and celebrated! Website


073115 Guest: Paul Gessing, President - Rio Grande Foundation NM Update Hear It

Topics: New Mexico Update Website
The Rio Grande Foundation is a research institute dedicated to increasing liberty and prosperity for all of New Mexico's citizens.
We do this by informing New Mexicans of the importance of
individual freedom, limited government, and economic opportunity.

Topics: Worker's Age in NM, NM Economics, Education
072215 Guests: Lisa Mulrey and Louis Sauceda - First American Bank Loan Officers Hear It

As one of the oldest community banks in New Mexico, we have proudly served our customers since 1903. We were chartered in Artesia, where our corporate headquarters remains today.

2013 ... a new loan office in Carlsbad and mortgage office in Ruidoso. On November 24, we celebrated 110 years of serving New Mexico as one of the premier community banks in the state. More Hear It

071015 Guest: Bill "Wild Bill for America" Finlay, Author-Activist Hear It

Bill grew up in the Colorado Rockies and had a successful career in law enforcement, serving as both a Deputy Sheriff and a Deputy U.S. Marshal. He is a graduate of the Colorado Law enforcement Academy, the Federal Law Enforcement Academy and the U.S. Marshal's Academy. Prior to law enforcement Bill served with the U.S. Marines as a Corpsman. More



070715 Guest: John Sugg, Attorney, Candidate for District Attorney 12th Judicial Dist. Hear It

John P. Sugg is a highly experienced litigator with extensive courtroom experience. A native New Mexican, John received his Bachelors of Arts Degree from the University of New Mexico graduating with top honors (summa cum laude). John attended the University Of New Mexico School Of Law where he graduated with honors (magna cum laude) finishing in the top 10 of his law school class. John worked as a law clerk for the United States Attorney's Office for the District of New Mexico where he co-authored an appellate brief for the Tenth Circuit Court of Appeals. After law school, John joined the Second Judicial District Attorney's Office (Bernalillo County) where he was a gang prosecutor, a supervisor of the largest division of the office, and the head of the Repeat Offender Program. In 2013, John relocated to Lincoln County where he served as Deputy District Attorney in charge of the Lincoln County Office of the Twelfth Judicial District Attorney's Office (Lincoln and Otero Counties) until January 2015 when he left the DA's Office and founded The Law Offices of John P. Sugg, LLC. John has been recognized by the New Mexico District Attorney's Association and the Prosecutor's Section of the State Bar as one of the top litigators in the State receiving two "Prosecutor of the Year" Awards. In 2009, John was recognized as the Rookie Prosecutor of the Year for the State of New Mexico. He was again recognized as one of the State's top attorneys when he was recognized in 2013 as the Prosecutor of the Year for the Twelfth Judicial District. John has built a reputation as a zealous courtroom advocate and is considered to be one of the best litigators in the State. More


062515 Guests: Kari Dawn Kolander, Ruidoso Public Library and Andre Almarinez Hear It

"Every Hero Has A Story!" Summer Reading Program began Monday, May 18th. Kids have been having a great time so far!
Andre is the resident expert on Legos! Hear his story!
Calendar Contact the Library Info: 258-3704
062415 Guest: Jake White - Ruidoso Entertainer Topic: Parkinson's Disease Hear It

Jake White was recently diagnosed with Parkinson's Disease. Now he is using his musician's talents to donate toward research through the Michael J. Fox Foundation, during the 100 Days of Summer. To book Jake, call 937-7965.
More Website
062415 Guest: Myranda Waldo, Ruidoso Parks & Recreation Wilderness Camp Hear It

The Village of Ruidoso Parks & Recreation Department is sponsoring a "Wilderness Camp" again this year.
For questions regarding information about Wilderness Camp, please contact Uli Siebertz at the Village of Ruidoso Parks & Recreation Department at 575-257-5030.
Wilderness Camp Sign-Up P&R Website

062315 Guest: Rep. Steve Pearce (R-NM) Topics: Events, Economy & More Hear It

Congressman Pearce discusses his recent votes, along
with current events and legislation.

Washington, D.C. – Today, U.S. Rep. Steve Pearce issued the following statement on the reconsidered Trade Promotion Authority bill, also known as 'fast-track' (H.R. 2146).

"While I strongly support free trade agreements to decrease our nation's trade deficit and promote U.S. manufacturing globally – today's fast-track bill (TPA) again did not provide the guarantees needed to ensure free and fair trade," Pearce stated." Website Issues Congressional Review


061115 Guest: Kari Dawn Kolander - Ruidoso Public Library Hear It

Each week, Kari dawn outlines the
happenings at the Ruidoso Public Library.
They have a fabulous summer reading program for kids. More Info: Click Here

Ask the Doctor" with Dr. Joseph Fraley, DC. More

Join Dr. Fraley, Tuesday's at 9:10am. New Time!! Website Hear It Topics: Health: Young & Old

Email Dr. Fraley: Click Here

Bones

Nervous System





Legacy Watch - Veteran's Hour with Vic Currier

Friday's at 10:30am Hear It Archives
Vic Currier attended the University of Arizona at Tucson, and served four consecutive top-secret combat tours in Vietnam (24FEB69 - 14APR71) with the U.S. Air Force. Service specialties included USAF Communications, Computers and Navigational Aids in II-Corps Vietnam.

His life's work includes thirteen years as a railroad brakeman and manager, twenty-five years in mid-level and senior management on various boards of directors in the insurance, real estate securities and banking arenas. He retire in Southern New Mexico with his wife of twenty-eight years, breeding and racing thoroughbred horses, and working as a regional activist on military and veteran's issues. More




Monday with the Mayor Monday at 9:10am

Join Mayor Tom Battin for a look at the Village of Ruidoso.
Hear it here first! 072715 . Hear It
Register for: Call Me Ruidoso

Visit the archives: Click Here Village Council

072715 Guests: Ron Senna DVM, J.R. Baumann PWD Hear It
Mayor Battin, Deputy Village Manager Ron Senna, and
Public Works Director, J.R. Baumann, up date us on the many
projects now going on in the Village of Ruidoso. More

072015 Guest: Melissa Haynes, Parks & Rec. Hear It
Topics: Wilderness Camp, Swimming Pool, Movies,
Baseball, Frisbee Golf and More!



The Ruidoso Business Insider

Wednesdays at 10:10am - All New!
KEDU Business Insider Archives: Click Here
Welcome to the KEDU "Business Insider" Radio Show!
072915 Guest: Debi Wilcox - Enchanted Massage of Ruidoso
Hear It

Enchanted Massage - Mountain Top Plaza
Professional Licensed Massage Therapist Debi Wilcox has created a private opportunity to pamper your self with a therapeutic and relaxing massage. More

Website

Ask about the "Big Oldies Special" Hear It




Guest: James Stevens - Ruidoso Radio Shack - Radio Shack Hear It

Looking for a new MP3 player, computer, TV, DVD player or cell phone? Look no further! As Ruidoso's preferred consumer electronics store, we have been welcoming customers to our shop for over 35 years. We are committed to providing you with unbeatable prices on high quality products!
Need assistance installing your new gadget? Depend on our qualified technicians for reliable customer service. We can help you design and install a Home Theater system that will provide high-quality entertainment for your entire family. We look forward to serving you! Website Hear

The Spencer Spotlight with Kathleen McDonald

Tuesday's at 10:10am on KEDU Radio
The Spencer Spotlight airs every Tuesday at 10:10am on KEDU. The Spencer Spotlight features a sample of the amazing shows and performances scheduled at the Spencer Theater for the Performing Arts. Kathleen features interviews, news and information that offer a look at the many facets of the beautiful Spencer Theater. Plus, listen for a chance to win tickets to an upcoming performance during here show.
To contact Kathleen, call (575) 336-0016 or
email her at: Click Here
Hear this week's show: Click Here
The Spencer Spotlight will return on January 5th.


Boy Scout Campfire Radio - Saturdays at 10:10am

Jack Shuster - Host
For more than 100 years, Scouting programs have instilled in youth the values found in the Scout Oath and Scout Law. Today, these values are just as relevant in helping youth grow to their full potential as they were in 1910. Scouting helps youth develop academic skills, self-confidence, ethics, leadership skills, and citizenship skills that influence their adult lives. Join us each week as we feature the different facets of Scouting.

Archives



KEDU Radio Welcomes Dr. Bill Bennett
Monday - Friday, 4-6am


Dave Alexander's "The World of Western Swing" Saturday, 9:00am


KEDU welcomes "The Gun Owner's News Hour" with Larry Pratt More

Saturdays at 10:05am Website More
Join host Larry Pratt, executive director of Gun Owners of America, in a fast-paced discussion of current events. Gun Owners of America is a nonprofit lobbying organization formed in 1975 to preserve and defend the Second Amendment rights of gun owners. Pratt's interviews explore a wide range of second amendment issues, as well as other areas of life threatened by unauthorized incursions by federal, state and local governments. As the show's announcer proclaims, "It is not just about gun control, it is about control." Email Larry More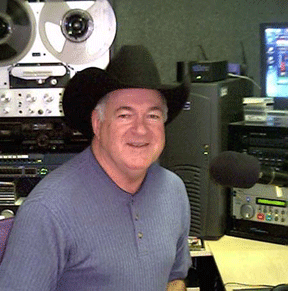 "The Voice of the Mountain"
Classic Country with Mike Rowe

Mike Rowe - "Voice of the Mountain"
"The Classic Country Hour" - Saturdays Noon to 2:00pm

One of the nicest and most honest men you'll ever meet!
Michael B Rowe is no novice to the Country Music business, having started his career in the industry at the early age of 6.

His heritage includes his dad and uncles, The Seven Rowe Brothers (Columbia Records), who were inducted into the Western Swing Society Hall of Fame in 1987. Michael played and sang with his dad, Guy Rowe and his uncles and was publicly acclaimed as one of the best talents and bass players in the business. His Aunt Louise Rowe performed exclusively with Bob Wills and the Texas Playboys since the early 50's.

Being an Independent Artist, Mike knows the importance of having a professional promotional service helping artists receive their fair share of airplay. Without a knowledgeable promoter, an upcoming artist has little chance of being heard or even acknowledged - so he started his own Promotional Services for Independent Country Artists worldwide. By performing these services, he is keeping country music alive and acknowledging the fact that there is so much great talent just waiting to be discovered.

Mike's Radio Website: Click Here Email Mike: Click Here KEDU Web Page




KEDU Welcomes Bill Gaither's Homecoming Radio - Sunday's - 10:00pm



Now you can enjoy the inspirational sounds of KEDU three different ways. At the office, at home or in your car at: 102.3FM, and around the world on the Internet, via KEDU, on www.kedu.us/.
Just click on the speaker...and enjoy!........
*****
We are proud members of:


Powered By Register Data System's Phantom Automation




KEDU RADIO
Community Radio - KEDU 102.3 FM
Studios: 1009 Mechem Drive, Suite 11

Ruidoso, New Mexico 88345

Office (575) 258-1386 Fax (575) 258-1399

Copyright Notice

KEDU Radio provides this Web site for your personal enjoyment, information, education and communication needs. You may browse this site and even download material on the site for non-commercial or personal use. You must retain all copyright and other proprietary notices contained on the materials you download.

You should assume that everything you see on the site is copyrighted, including material from The Associated Press and our broadcast partners. You may not distribute, modify, transmit, reuse, repost or use the content of the site for public or commercial purposes, including the text, images, audio and video, without permission of KEDU Radio and other copyright owners.

Text, photo, graphic, audio and/or video material from The Associated Press shall not be published, broadcast, rewritten for broadcast or publication or redistributed directly or indirectly on any medium. Neither these KEDU, AP or other materials, nor any portion thereof may be stored in a computer except for personal and non-commercial use.

Browse this site as well as others sites linked to KEDU Radio at your own risk. The CBOLC, Inc., and KEDU Radio assume no responsibility, and shall not be liable for damages to, or viruses that may infect your computer equipment or other property on account of your access to, use of, or browsing in the site for your downloading of any data, text, images, video or audio from the site or any other site to which you might link from KEDU.US.

Requests for permission to reprint, copy or distribute material from this site must be obtained by calling or writing to:
Harv Twite, at (575) 258-1386. To email, Click Here.


|



Studio WX Station

ACCU Weather

Ruidoso
Village Council
Meeting Audio



Road Info:
Dial 511


HEAL Newsletter




Breaking News

Ruidoso News

Ski Apache
Snow Report

Forest Conditions

Fire Conditions

Fire Safety Tips